CINJA Servicios Informáticos
Summary
Consultancy, advice and training.
Website design, hosting and SEO/SEM.
Helpdesk TI, technical service, housing and hosting & outsourcing.
System virtualization, PBX and IP telephony, unified messaging solutions.
Telecomunications, Networking solutions (Cisco,Fortinet,Enterasys,Juniper,HP,Nortel,Alcatel,Lobometrics).
Radio Links.
Networking: structured wiring, weak signals, etc.
Computers, laptops, peripherals and consumables.
Commercial and custom software.
SAGE SP Certified Partner and Intel.
Cinja Centro de Información, S.L.
PHONE: 93 429 32 72
WEB PAGE: http://www.cinja.es/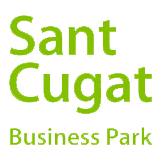 Av. de la Via Augusta, 15
08174 Sant Cugat del Vallès, Barcelona
Telephone: 93 557 10 00